A Culture of Excellence
As a global leader in cell culture media development and manufacturing, Biological Industries (BI) supports thousands of researchers worldwide. Our customers range from scientists within academic, pharmaceutical, biotechnology, and government research industries to manufacturers, distributors, and custom research organizations. To see a virtual tour of our manufacturing facilities in Israel, please view our full video 360° video tour.
Biological Industries USA, Inc. is a commercial division of BI located in Cromwell, Connecticut.
Contact Us
Welcome to Biological Industries USA, please provide some information so we can best help you. For inquiries outside of the US, please contact your local distributor.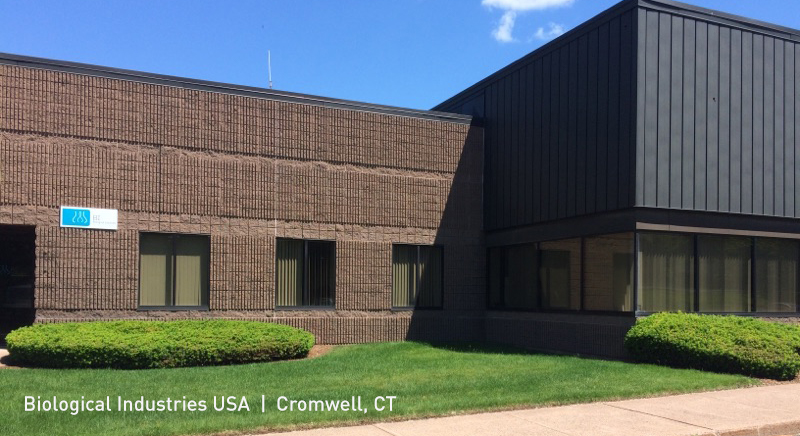 Biological Industries USA
Address:
100 Sebethe Drive
Cromwell, CT, USA, 06416
Tel: 860-316-2702
Fax: 860-269-0596
Email: orders@bioindusa.com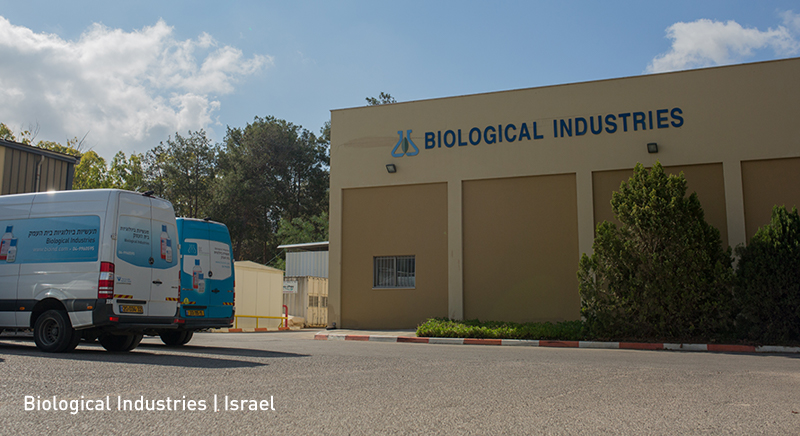 Biological Industries Israel Beit-Haemek
Address:
Kibbutz Beit-Haemek,
25115, Israel
Tel: 972-(0)4-9960595
Fax: 972-(0)4-9968896
General Contacts
Contact Inquiry
Region
Contact Info

General Inquiry and Orders

USA
Telephone: 860-316-2702
E-mail: orders@bioindusa.com

Technical Support

USA
Telephone: 860-316-2702
E-mail: techsupport@bioindusa.com

General Website Support

USA
Email: web-feedback@bioindusa.com

Custom Manufacturing

USA
Email: Custom-services@bioindusa.com